Submit your prayer requests to an email mentor using our Need Prayer form.
All of the online requests were received through various areas of our websites PowertoChange.com
and PowertoChange.com/experience (discipleship for Christians). _________________________________________________________________________________
"So then, faith comes from hearing the message, and the message comes through preaching Christ." Romans 10:17
_________________________________________________________________________________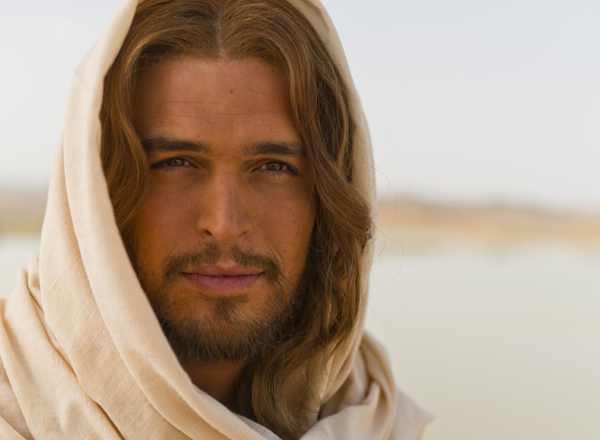 Think of it as Survivor: Earth

"This … is the planet Earth – a spectacular paradise that can become a perilous jungle.
Two people – a man and a woman – are about to begin the adventure of the ages.
Their progeny will encompass vastly different walks of life, from kings to fishermen, saints
to scoundrels.  They'll display nobility and treachery, altruism and secret alliances.  But they'll
have one thing in common.  They'll all participate in an epic struggle between good and evil.
What will happen when explosive personalities collide?  And in the end, who will find redemption
and survive the ultimate tribal council?"  Read more…
_________________________________________________________________________________
"The Bible" is a 10 part miniseries on the History Channel – Sundays (March 3, 10, 17, 24, 31)  Learn more at www.BibleSeries.tv
MONDAY
Ministry Partners
Please pray for additional ministry partners and support for many of us on the tech team who are not yet fully supported.
TMC Online Requests: Teen & Youth 
I'm dealing with a lot at home. My mom is severely depressed and tells me everyday that she wants to just die. I'm taking care of us both. Mom needs help, and I want to tell my aunt but I'm afraid to.
There's this boy at school that pesters me.  I'm looking for ways to get him to stop, without embarrassing him or myself.
TUESDAY
Ministry Authors
We have a crucial need of more male devotional authors. Please pray for more men to join our author team!  If you could be one of them, please click here
TMC Online Requests: Health and Safety
I broke up with him after the birth of our daughter because I was tired of being treated like dirt. Now when I take my daughter to visit him, he touches me in intimate ways and when I tell him NO! He gets mad. I have been hurt a few times trying to get away from his hold. I do not trust him in keeping back his anger if our daughter did something to upset him (she is almost 2 years old). Please I need help before it gets worse…
Believing in the Lord to heal me from this unbearable pain from my back and left leg. I have been suffering for 10 months with a herinated disc and sciatica pain. Please pray that my pain will disappear and get back to be a mother and wife to my family. Thankyou for praying for me.
WEDNESDAY
Ministry Growth
Every morning, a devotional is sent to thousands of people.  Please pray for these people who receive them that they would grow as they take steps of faith.  If you would like to receive this devotional, you can sign up at:  http://powertochange.com/experience/daily-devotionals/
TMC Online Requests:  Family and Finances
My sister and father would have rather I married a softer person, but that is not what my heart wanted. Because of this difference, my family continually tries to drive a wedge into my marriage. I've kept quiet about it but I feel a need to tell them that their remarks are unwelcome. What is the best way to do this?
Im a mother of four .I need someone to talk to, I need to feel supported, validated and cared for. I'm spent, empty, overwhelmed and need support in building a strong foundation post divorce.
THURSDAY 
Ministry Creativity
Please pray for a burst of creativity as we develop content and media for The Life. We pray that as we put our heads together that what we communicate through media is always focused on Christ and always glorifies Him.
TMC Online Requests: Marriage and Relationships
We have been married for 33yrs. Four years ago my husband had an affair and out of that a little boy was conceived. With God's help I have forgivven my husband since I believe that the affair is over. Things are much better between us but I find that he is not as interested in sex with me as before.
i have accepted the realty that there is nothing between us except a fantasy. but i dont know.  i feel like god is saying that you should stick to this person because he needs you and tomorrow he is going to love you. When I saw this new man i felt some connection with him, as if i know this person since very very long time. These feelings are not fading at all.  They have been there for the last 7 years. So i realy want your help in this regard. And am a hindu.
FRIDAY
Ministry Healing
Please pray for W.S., our Chat Coordinator, to have healing and pain relief as she recovers after being in a car accident
TMC Online Requests: Spiritual Growth
I don't feel qualified to be the one to help in his spiritual life, and yet there is this feeling that I'm supposed to encourage him and help him through this.  I'm afraid that I'm going to tell him the wrong thing, or push him away somehow. I've prayed about it and I'm constantly praying for him, but I don't know what else I can do.
Everything in my life is going wrong. Iam trying not to sin and trying to make it is nursing school. Also my husband is having medical problems. I feel so down and depressed
2 Responses to "The Bible TV Series: Epic Adventure"