Submit your prayer requests to an email mentor using our Need Prayer form.
All of the online requests were received through various areas of our websites PowertoChange.com
and PowertoChange.com/experience (discipleship for Christians). ________________________________________________________________________________
"That which was from the beginning, which we have heard, which we have seen with our eyes,
which we have looked at and our hands have touched—this we proclaim concerning the Word
of life. The life appeared; we have seen it and testify to it, and we proclaim to you the eternal
life, which was with the Father and has appeared to us." 1 John 1:1-2
________________________________________________________________________________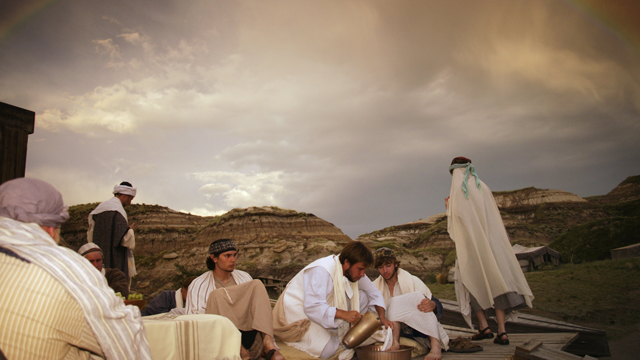 Did Jesus really rise from the dead, or were these claims legends made up later?  If it didn't happen, we have look for alternative explanations for the evidence.  For example, was Jesus just a travelling teacher, and the stories about him rising from the dead were legends that built up over hundreds of years after he died?  If someone asked you this, how would you respond?  Watch here…
________________________________________________________________________________
MONDAY
Ministry Management 
For Richard, on our film team, as he manages the growing list of videos that need editing.  Please pray for good time management and for peace and health during busy days.
TMC Online Requests: Teen & Youth 
I am thinking about killing myself but i don't want to make my friends and family sad. i have been trying but i can't get rid of this pain. What should i do? I can't tell my parents and friends because i do not want them to worry. Help me. Thank you.
Please pray for Kellie, involved in the porn industry in Knoxville.  Please pray for her protection, for her fear to turn to faith, and for people to support her to leave that lifestyle and meet Jesus.
TUESDAY
Ministry Inspiration
For The Life Challenge video series – please pray for wisdom  and discernment as we are in a critical stage of the process. We need ideas to come and a steady flow of creativity for everyone involved in the project (writers, film makers, administrators and volunteers alike).
 TMC Online Requests: Health and Safety
My husband had been home for a month because he got a herniated disc and he can't sit for too long and drive.  I have been his personal driver for all his appointments and errands on top of  mine and the kids. 🙂  He just went for an MRI and the result comes in 3 to 4 days.  Please include us in your prayers.  (from a mentor)
Our home was in the midst of Hurricane Sandy.  We had bad water damage and still do not have any electricity or phone service.  My family is fine, and as I look around at the devastation and the losses of others I know that I have much to be grateful for.  Please keep us all in your prayers.  (from a mentor)
WEDNESDAY
Ministry Praise
Praise the Lord for a man fromPakistanwho recently gave his life to Christ in the chat room!  Please pray for his new faith to be protected, strengthened, and to grow!
TMC Online Requests:  Family and Finances
I am semi-retired now and was working at a part time job which has now come to an end.  Please pray that I will soon find suitable part time employment to round out my pension income.  (from a mentor)
I know God is still in control and i know He has better plans for me. He is still my Jehovah Jireh. At work, the owner decided to outsource my department and I am out of job next year. I know God will open other doors for me. Who knows where God will take me but I trust Him. Please pray for me. I am just human I have my worries, my fears.  (from a mentor)
THURSDAY 
Ministry Students
Praise the Lord with us for our Field Ed Bible College Students who have joined us in the online ministry this fall!  Please pray for them as they are busy with exams, projects and papers, that they would do well with their school work and remain faithful in their ministry commitments.
TMC Online Requests: Marriage and Relationships
Please pray for our marriage, we have 5 children and we need my husband to come to church and be the spiritual leader in our home. I have been taking the kids to church alone for years, and our children need to see a positive role model from their dad.
Please pray for my husband Victor to remember his family and make a commitment. Also pray for his salvation back to the Lord & that he stops drinking and the bad company he keeps
FRIDAY
Ministry Leadership
We are thankful that our Director, Karen Schenk, is back from her sabbatical.  Please pray for her as she returns that God would continue to give her vision as she leads and a refreshed capacity for her many commitment and busy schedule.
TMC Online Requests: Spiritual Growth
Please pray for my work colleagues to turn away from their walk in darkness immediately. The scales on my bosses eyes needs to fall off as he is easily influenced by them and their lies. He is also very blind to their ill treatment of others. This situation may seem trivial but it is quite serious. God's intervention is needed ASAP
Please pray for us…for some reason it's not easy to be accepted into the churches in our neighbourhood.  Also, we've had paranormal activity going on, and my husband is not willing to try look for new churches, and he also needs work.
4 Responses to "Afterlife – Later Legends"