Submit your prayer requests to an email mentor using our Need Prayer form.
All of the online requests were received through various areas of our websites PowertoChange.com and PowertoChange.com/experience (discipleship for Christians).
_________________________________________________________________
"The LORD is with me; he is my helper. I will look in triumph on
_________________________________________________________________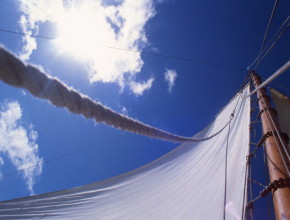 My growth has been greatly
enhanced by learning to sail. 
I have a thirty year old 12 foot
Dolphin Sailboat and a 24 foot
Com Pac made in 1981. They are
perfect for exploring all the lakes
and seaways around where I live.
The lessons learned relaxing and
reflecting on these old boats have
enhanced my own spiritual growth
and journey to recovery.

Read more…

_________________________________________________________________
MONDAY
Ministry Praise 
We are thankful to the Lord for his blessings on our team and ministry, including you, who are on our prayer team!  Please praise Him with us for everything He is doing to reveal Himself to people through TruthMedia.
TMC Online Requests: Teen & Youth 
I'm having trouble beating a pornography addiction. I really want help because this problem is beating me down. I feel that God doesn't want me on the earth anymore, but I won't commit suicide because I know it is wrong.
I get made fun of at school and I get so angry. What do I do to cool off?
TUESDAY
Ministry Staff
Please continue to pray for the health of the team and their families as some are experiencing serious health issues.  Pray for wisdom for the doctors and encouragement and perseverance for those being treated.
TMC Online Requests: Health and Safety
I want Almighty God to heal my son completely from symptoms of epilepsy, partial deafness and asthma and to perfect what He has started in my son's life.
My husband and I are struggling with health problems and we need prayer to exercise, lose weight and change our minds to only eat fresh, clean foods and stop eating foods that are killing us.
WEDNESDAY
Ministry Audience
Praise God that the number of visitors to our sites is increasing!  Please pray that people would stay longer on the sites and engage in the chats and blogs and get connected with a mentor.
TMC Online Requests:  Family and Finances
My family recently moved and have had an increase in expenses because of it.  Bills are piling up and I will have a lot of unpaid time off coming up. I'm worried not only about putting food on the table and having electricity but also providing a nice Christmas for my 3 kids. 
Please pray for financial help to come, the well-being of my family, and all the lost souls. Also pray for me and my fiancé to be closer in every aspect possible. I feel we are going through a hard time in our relationship. 
THURSDAY 
Ministry Privilege
Please thank the Lord with us today for this amazing ministry and for the opportunity to make our lives (and yours, too, through your prayers!) count for eternity.
TMC Online Requests: Marriage and Relationships
My husband of almost 10 years is no longer active in church and has strayed from the Lord. He is miserable most of the time and is verbally abusive to me.  Please pray for our family (2 children), and to not let this harden my heart towards him. There are days I just want to leave.
My fiancé of 5 years has broken up with me. I tried to make things work i even suggested we get counselling, but he didn't want to.  it just hurts so much. All i want to do is sleep. Please pray that God helps me out of this depression and feeling of loneliness. 
FRIDAY
Ministry Wisdom
Please pray for our computer tech staff, for wisdom to see the tiny adjustments in programming code that they can make to increase the efficiency and effectiveness of our websites.
TMC Online Requests: Spiritual Growth
I am starting to feel uncontrollable angers and frustrations and want to hide myself from everything.   sometimes, i feel like i cannot live another week.  i just withdraw, not knowing how to deal with that…head knowledge cannot apply to my heart; how do I deal with people who hurt me? 
I have always been a christian. I have been slipping back into my old ways for years now. I'm ready to start building my relationship with The Lord. I would like prayer for the Lord to help me bless others and others can see His light shine through me.