Welcome to the WriteClick newsletter for January 6 2010!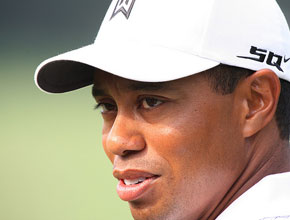 It was a news story that was impossible to ignore, at least if you ever turned on a TV news show or read a newspaper: Tiger Woods, famous celebrity pro-golfer, caught in adultery.
Whether all of the interest in this story was truly warranted (I'd say no, it was not) it still managed to capture the attention of many people. Tiger's statement on his official website received over 14,000 comments (all of which now seem to be removed).
One thing writers can take away is this: If you want to reach people, you need to appeal to what appeals to them. Merely providing good information is not enough to entice many people to read your writing. Many people do judge a book by its cover, and many who need help in marriage will never click to an article about marriage help, but would gladly click on anything related to Tiger Woods.
With this in mind, Karen Schenk recently wrote a short article "Intimacy, Sex & Scandals" about the public scandals of many celebrities. This article transitions into talking about deeper topics, then encourages readers to act by pointing them to further information resources or to act by contacting an online mentor. In this way, it draws in readers who normally wouldn't be interested in the content and helps them connect with it in a natural and helpful way.
Remember, it's the package that initially attracts the reader. Don't compromise on your vision or your content, but try to imagine what will catch your reader's eye, and write with them in mind.
See past WriteClick editions and get more writing tips on TruthMedia's website!
Image by Keith Allison, used under Creative Commons license.
3 Responses to "Cutting Edge: Tiger Woods and Relevant Content"
You may subscribe to our RSS feed, or subscribe by email below.
Subscribe by email
Categories
Latest Posts
Latest Comments
Warning
: Missing argument 2 for wpdb::prepare(), called in /srv/users/truthmedia/apps/truthmedia-com/public/wp-content/themes/TM.com/functions.php on line 543 and defined in
/srv/users/truthmedia/apps/truthmedia-com/public/wp-includes/wp-db.php
on line
1292